D

o you feel like the only person among your friends who did not go to Europe this winter?

I don't normally suffer from travel FOMO (Fear Of Missing Out, for those playing at home), but my feed is currently flooded with images of friends and family visiting European cities. I just imagine myself getting lost in those narrow streets, trying wonderful food, meeting new friends…

There is something about European destinations that bring out the wanderlust in me. They are all different, with specific cultures and distinct experiences on offer, and now I want to visit them all! Here are some of them:

Puglia, Italy:
Apulia, or Puglia, is literally the geographical heel Italy stands on. Puglia shows off the best of Italy in one place: traditional trulli (stone homes with conical roofs), amazing food and, well, Italian hospitality! In Bari, focus on the Old Town (Bari Vecchia) & the Murat (Centro Storico). Make sure to visit the Strada Arco Basso, also known as Strada delle Orecchiette, where Bari's traditional pasta, shaped as 'little ears' or orecchiette, is made.

Lisbon, Portugal:
Lisbon exudes that 'old city' feeling characteristic of European metropolis, in a relaxed and welcoming way. The centre of town, with many narrow streets, offers many opportunities to taste Portuguese tarts and Porto wine. Catch a taxi to the Tagus River, stop at beautiful Belem Tower and then head to Parque das Nacoes, (Park of Nations), a place of futuristic architecture full of street art, family-friendly entertainment and more fantastic Portuguese food.

Skopje, North Macedonia:
North Macedonians are proud of this wonderful city. Best place to get to know it is from its heart: Macedonia Square, with the statue of Alexander the Great on his horse, and then move to the 1500-year-old fortress Kale. Make sure to visit the narrow streets of the Old Bazaar, the city's buzzing commerce centre since the 12th century. History buffs must visit the National Archeological Museum, located next to the Stone bridge. Recently built in 2014, it houses countless treasures.

London, United Kingdom:
The one thing to love about London is that it keeps getting better. Buckingham Palace is a must stop to see the change of guard or to catch a glimpse of King Charles III. Head along to Trafalgar Square to find the smallest police station in London. Built into a lamp post, this impossibly tiny cubby fits only one policeman. Apparently, it was designed so someone could keep an eye on demonstrations happening in the square.

Reykjavík, Iceland:
Although officially founded in 1876, Norse people have inhabited this amazing destination since the year 874. The official Viking city by excellence, the city is a colourful place. For boutiques, shops and restaurants, head to Laugavegur Street, home to a Punk Museum which is, appropriately, tiny and chaotic. More than a starting point on a chase of the Northern Lights, colourful Reykjavik is full of places to discover, like Hallgrimskirkja, the striking Lutheran Church.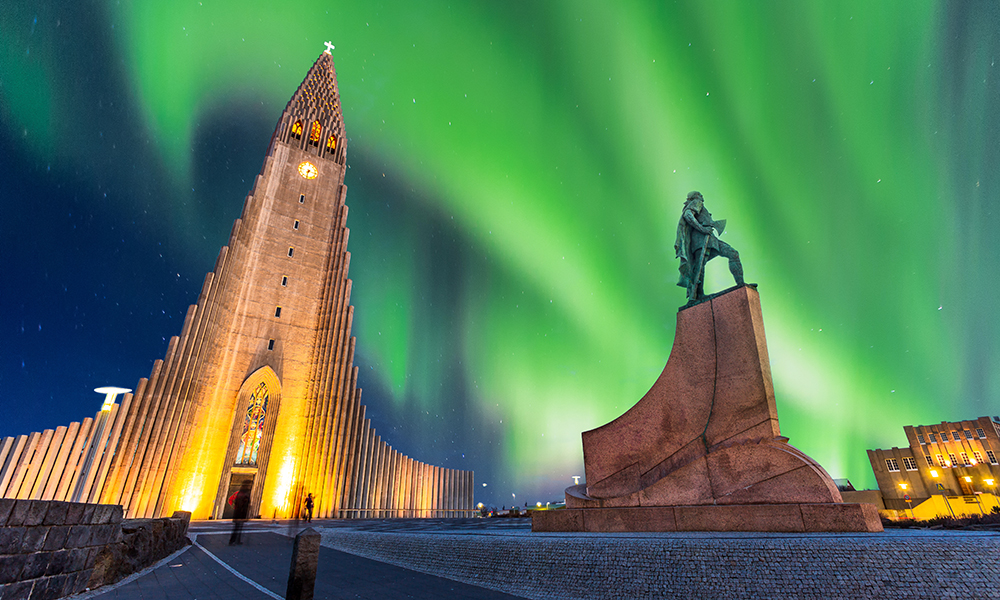 Baku, Azerbaijan:
Baku is full of contrasts. First, head to Upland Park and enjoy a panoramic view of Baku Bay and the Caspian Sea. In the Old City area (a UNESCO heritage site) visit the Maiden Tower, Shirvanshah's Palace, Medieval Caravanserai, the bathhouse (hammams) and Market Square. In stark contrast, the hypermodern lines of Heydar Aliyev Centre (Azerbaijan's equivalent to the Sydney Opera House) look like a UFO landed in this ancient city. The Flame Towers also add a touch of ultra modern style to this place.

Cappadocia, Turkey:
A unique destination in central Turkey, Cappadocia offers fantastic conditions for air-ballooning – and that's just the beginning! North of Cappadocia, the Göreme Open Air Museum features cave churches and frescoes from the 10th to 12th centuries, created by early Christians. Adding to the surreal feeling of this area, travel north to reach Paşabağ Valley, Cappadocia's signature 'fairy chimneys', a natural phenomenon of cone-shaped rock formations that can reach an almost 40-metre height.

Ready to book your next Euro trip for 2023? Check out TripADeal's fantastic European packages and get the best value for your buck!